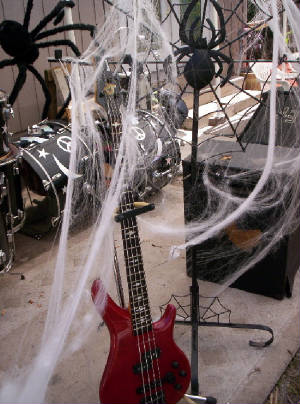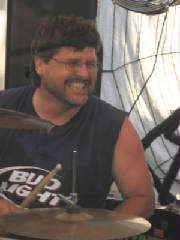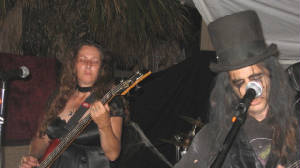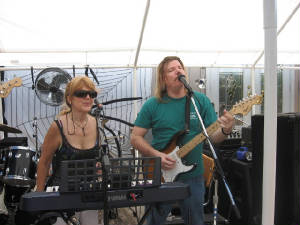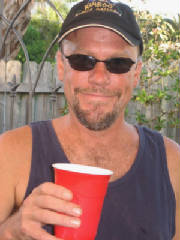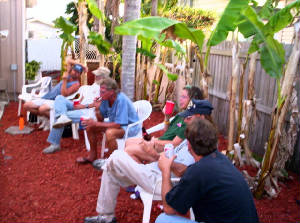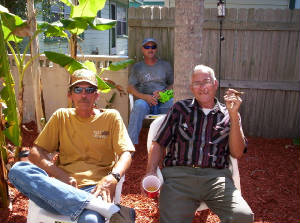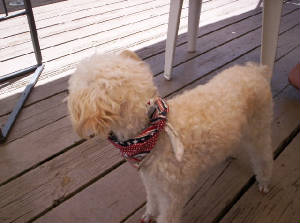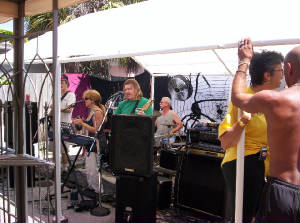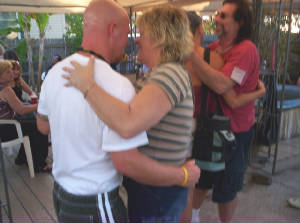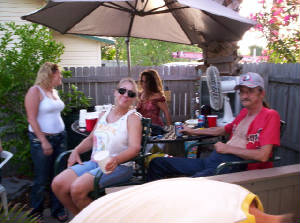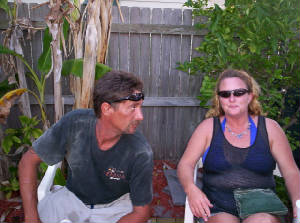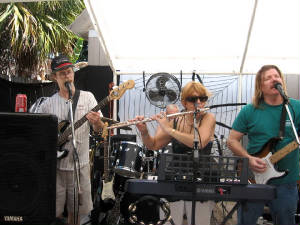 Thanks again to the Beron and his Lady for another great party in Mad Beach, Florida, and for transporting all the musical equipment along with Tony, Phil and all the guys that helped us get set up. Also thanks to Trotter, Captain Kirk, Max, Cherie, Rick, Ron and everyone who came out to play, along with all the friends who made this the best one yet!!!
















After the party was over, the dog mystery was solved...

Be on the look out for two different white poodles wearing red white and blue bandannas. Notice one is on the flutist's lap, this is the true Hootie. The other walking away, was a dog brought in the next day that was found walking nearby. It was mistaken for the real Hootie who was now home safe and sound.
The owner of that dog was found and everyone was happy except Hootie, because he would've loved to hook up with the mystery dog.